Roninbebop
$6
NOW AVAILABLE AS A DIGITAL DOWNLOAD (PDF) – After purchase, come back to KevinEastmanStudios.com and click on "My Account" in the main menu and then click "Downloads".  Enjoy!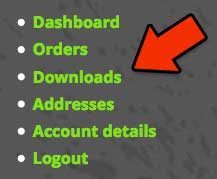 Description
RONINBEBOP is two hundred and twenty four pages of madness! Six different tales of insanity brought to you from the twisted minds of Kevin Eastman, Simon Bisley, Eric Talbot, and Tom Skulan. It's got it all; nasty flesh eating aliens and monsters in "Zombie War", body swapping serial killers in the lust drenched "Infectious", over the top superheroes fight the evil Mental Head for the sake of planet Earth in "Thump'n Guts", convicted murders are transported into the middle of an off world war as their penance is "No Guts No Glory" , tiny mutant animals fight for their life and turf in "The Very Angry Seven", and Kevin Eastman and Simon Bisley's comic character alter egos come to life in the mad cap adventures of "Biz and Buzz!"
A combination of full color and Black and White stories, some of which appeared as small press run independent publishing efforts in the early nineties, many have never been published!
Only logged in customers who have purchased this product may leave a review.