TMNT's Shredder Original Art in Space
I am beyond proud to announce this out of this world AWESOMENESS.
Last Saturday, November 2, 2019 my original artwork depicting Shredder, was sent to the International Space Station thanks to Made In Space who that morning launched a new recycling device that takes in plastic and makes manufacturing feedstock that is then put into other machines already on the station.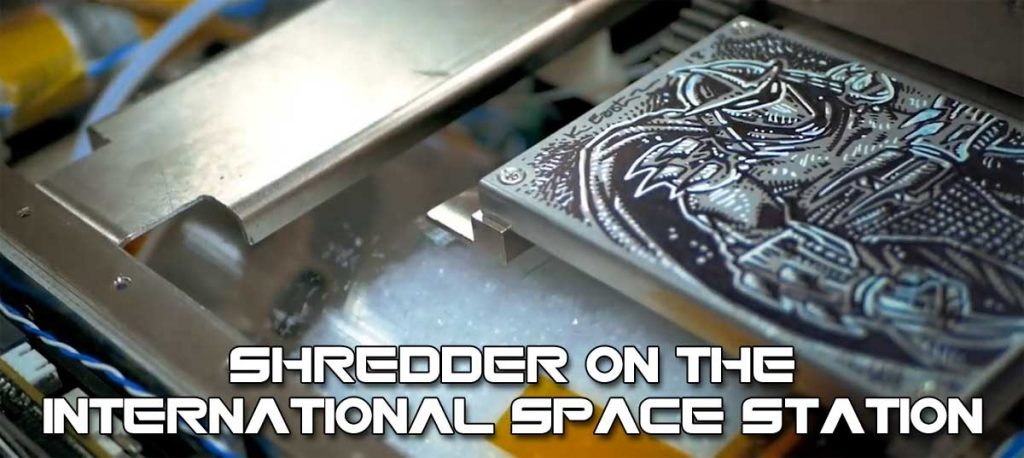 One part of this device takes the plastic and grinds and shreds it. From the start the team has been calling this subsystem the "Oroku Saki", aka The Shredder!  A space flight approved sharpie on metal illustration of The Shredder has been attached to the structure of the devices. Two will remain on the space station and one will be returned to me next year. WOW!!!!!
Thank you for this ENORMOUS honor!