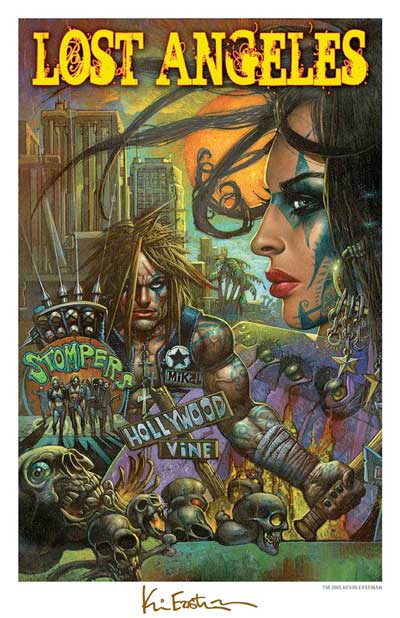 I am thrilled to announce that LOST ANGELES ® has BEGUN! – this is an action-packed, science-fiction collaboration.
When all hell breaks loose following a massive comet's near miss, the sprawling metropolis of Los Angeles is irreparably fractured and claimed by legions of brutal gangs. Perpetually turf-thirsty bands of fierce warriors fight day in and day out to claim blood and respect across swaths of scarce land, battered by cosmically twisted disasters. As civilization recedes into uncompromising tribal life, an anomaly surfaces: two rival gang members, Mikal and Angel, find themselves in the throes of a comet-crossed love affair. Threatening to tear their respective clans apart from within, their love becomes the centerpiece to all-out gang war as LOST ANGELES ®.
We will begin pumping out more and more details about this exciting project through or social media as well as related Fan Club Member Exclusives soon!