Free Copy of TMNT 33, Corben's "Turtles Take Time"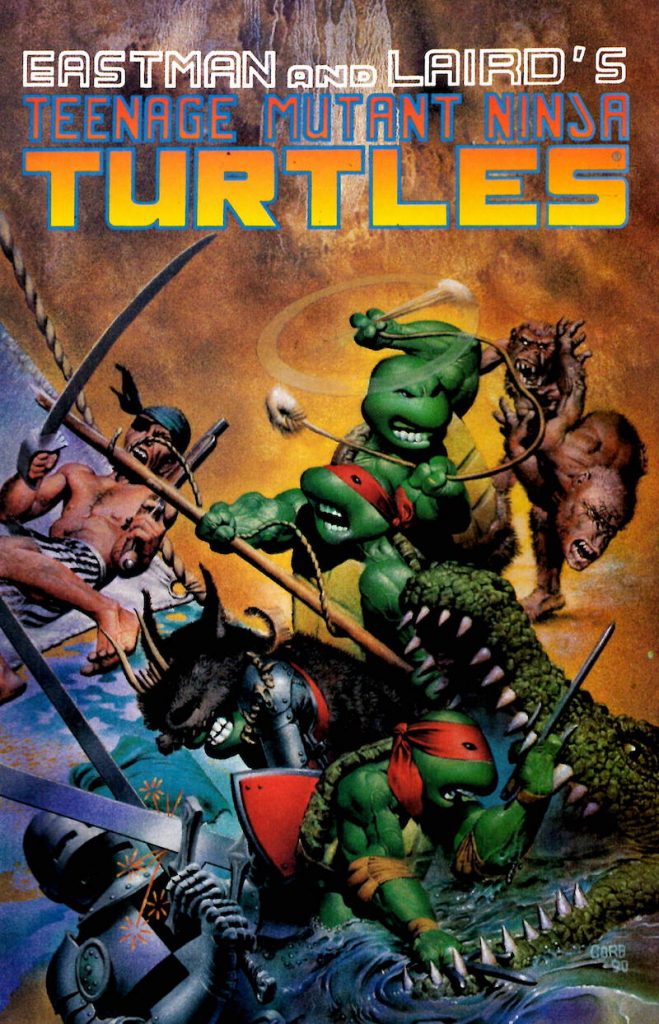 Published in June of 1990 this is TMNT Book 33 featuring the extraordinary work of Richard Corben and Jan Strnad.
This book is an original First Printing and is just $10 .  This book is NOT signed.
*** For a limited time if you make a book, art or toy purchase of $15.00 or more in our store, we will add a complimentary copy of this beauty to your order.  This offer is subject to availability and limited to one copy per customer.

Please also visit the Early Turtles Archives to enjoy the making of this book.

These books are currently out of stock but we have some more in deep storage and s soon as we have them at the studio we shall make this offer available again.