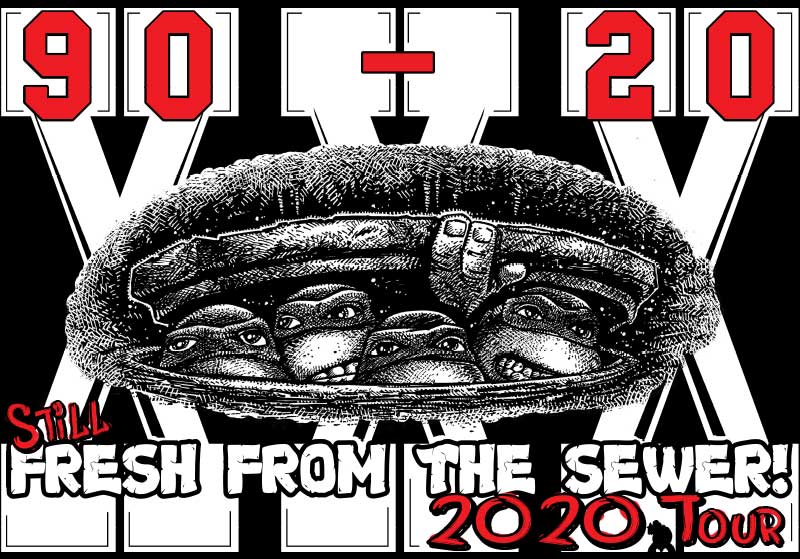 Team Eastman 2020 Tour Schedule
Astronomicon – February 8 & 9 – Sterling Heights, Michigan- thank you Michigan – we had a blast, what a kick off to 2020
Supanova –  March 7 & 8 – Melbourne, Australia – WOW – thank you for an awesome show
Supanova – March 13 & 14 – Gold Coast, Australia – the Downunda tour was a blast – thank you!!!
---
Due to the current COVID – 19 pandemic we have unfortunately had to cancel our appearances at shows through the close of 2020. We will continue to update this page as we add more online events and assess convention appearances.
---
ONLINE APPEARENCES
Two Pals Chat – Wednesday April 29 7pm eastern time – my ongoing chat series with Paul Jenkins
AltFCD – with Free Comic Book Day cancelled me and the Drawing Blood crew will be LIVE on Saturday, May 2 at noon eastern time Kevin Eastman, David Avallone, Ben Bishop and Troy Little
Facebook LIVE – May 5 at 8pm eastern time we shellebrate the first convention appearance of the TMNT with 2 very special guest stars
---
We will post more online events here as we schedule them.
TRADITIONAL COMIC CONVENTIONS
Wizard World – August 22 & 23 – Chicago, Illinois
New York Comic Con – October – NYC, New York – details TBA
Rhode Island Comic Con – November 7 & 8 – Providence, Rhode Island – CANCELLED