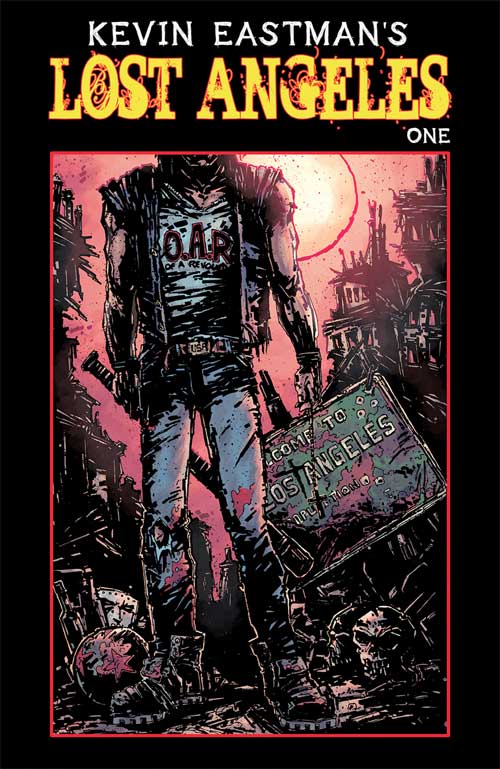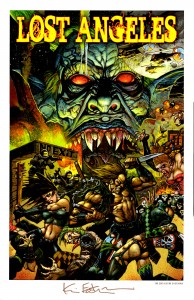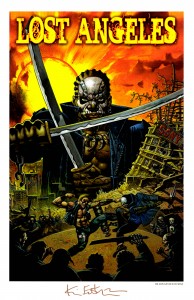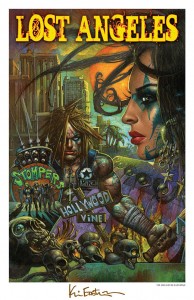 Check out these prints and more available in our store!
"Lost Angeles" is an edgy, action packed ad romantic science fiction saga set in a post-apocalyptic future Los Angeles.The heart of the story revolves around "The Stompers", a youthful gang of holocaust survivors and their daily struggle to protect nine blocks of Hollywood Blvd. – their turf.
When dreams of a better world and destiny collide, Mikal and his band of misfits must rescue an Aztekkian princess from here people's blood thirsty Empire in Downtown LA, and fight their way to Venice Beach before time runs out.
I am very excited to be working on this again and look forward to a huge launch in 2016!
Check out my original layouts for Issue #1.  In the coming weeks we'll be adding artwork in various stages of completion.  So come back here and join the fun on the project that has been years in the making!
Here is a slideshow example from start to finish.  If you would like to see all of my original layouts, duoshades
and some of the final coloring, head over to our Members Only section!
NOW AVAILABLE