Team Eastman 2022 Tour Dates
Looking forward to being back on the road in 2022.
Here's hoping we are all healthy and safe and Comic Conventions can resume in 2022.
We are stepping out in March with a visit to Lexington, Kentucky and we hope to see you in 2022!!!!!!!!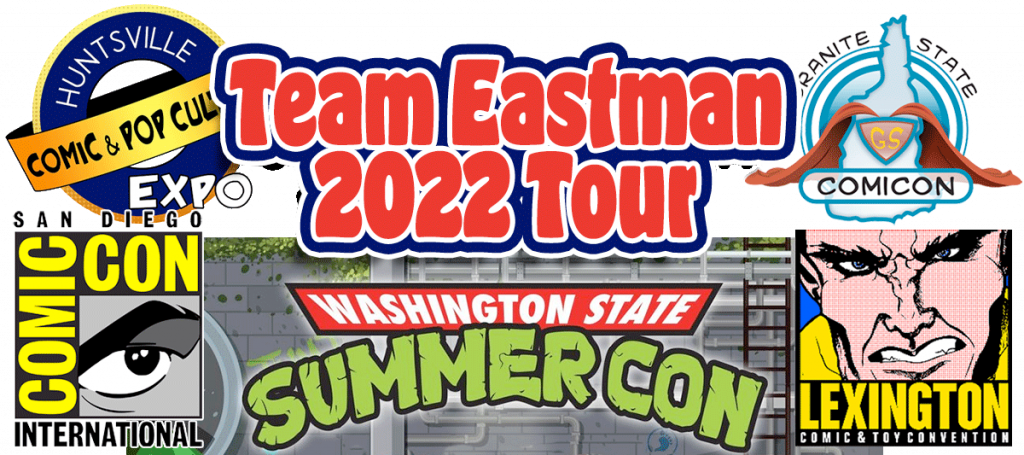 Lexington Comic & Toy Convention – Lexington, KY
March 26th & 27th
http://www.lexingtoncomiccon.com/index.html#top
#LCTC2022
Huntsville Comic & Pop Culture Expo – Huntsville, AL
April 23rd & 24th
https://www.hsvexpo.com/
#hsvexpo
Washington State Comic Con – Puyallup, WA
June 18 & 19
https://www.wasummercon.com/
#WASUMMERCON
Comic-Con International – San Diego, CA
July 21-24
https://www.comic-con.org/
#COMIC_CON