Team Eastman 2022 Tour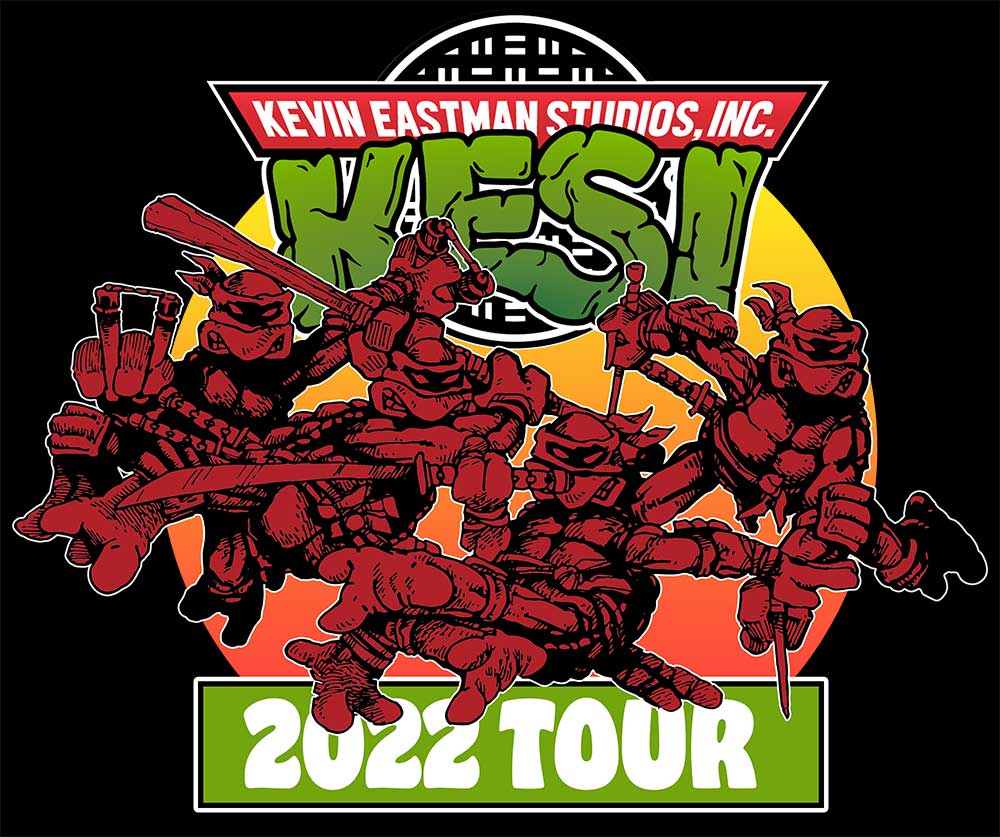 Show your #TeamEastman support – wear any one of our Tour Tees to the shows we are attending and we'll ensure A SPECIAL WOOT! WOOT! SHOUT OUT AT THE BOOTH AND A GIFT OR DISCOUNT
At our US convention appearances this year we will be accompanied by Dave and Chris of Tentacle 10 Entertainment who will be offering their services as an Authorized CGC Facilitator and Witness, making it super easy for you to get Kevin's and others signatures witnessed and submitted to CGC. All the shows have their own Facilitators on hand too so there's ample opportunities to have your goodies submitted to CGC and other grading services.
Catch up with the Tentacle10 guys online:
on Facebook they're at: tentacle10entertainment
and @Tentacle10 on Instagram
———————————-
The 2022 tour logos are on the back of the tee.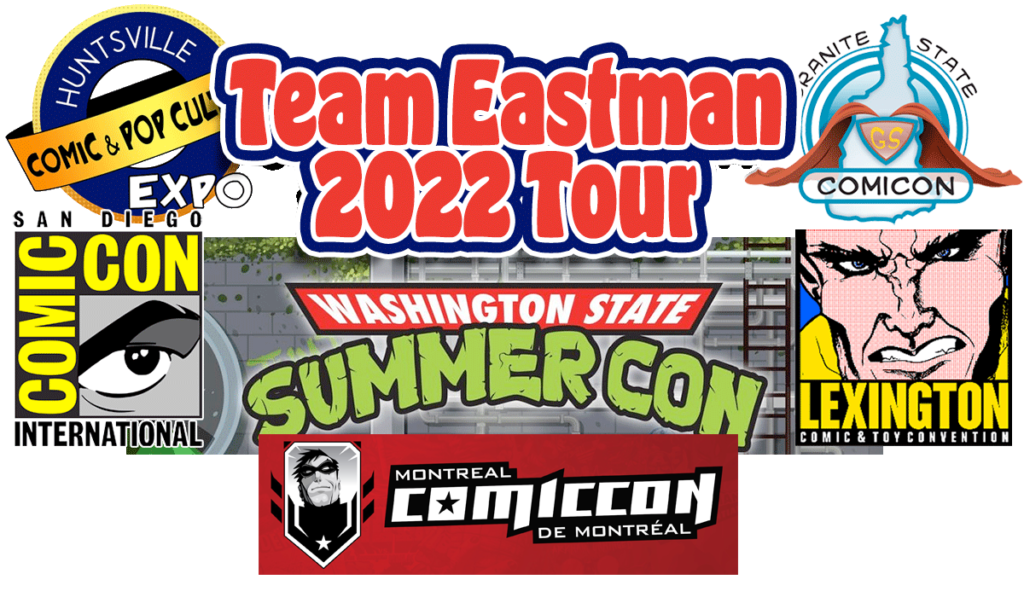 See you soon in Manchester, NH for what is shaping up to be THE Turtle Convention of 2022 – COWABUNGA!!!
Past 2022 Shows
Lexington Comic & Toy Convention – Lexington, KY
March 26th & 27th
WonderCon with Torpedo Comics (Booth 419) in Anaheim, CA
April 1st & 2nd
Huntsville Comic & Pop Culture Expo – Huntsville, AL
April 23rd & 24th
Washington State Comic Con – Puyallup, WA
June 18th & 19th
Montreal Comicon – Canada
July 9 & 10
Comic-Con International – San Diego, CA
July 21-24