UK Website Featuring Eastman Apparel, including the Tee of the Week!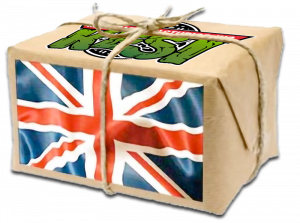 We are thrilled to have launched our UK
apparel website
recently, featuring all the awesome custom tees, pins and hats that Team Eastman offers.
Shipping these from the states is wicked pricey so we've partnered with friends in the UK to manufacture and ship these via the Royal Mail from England to fans in the UK and Europe.
Currently we are  offering 11 different Kevin Eastman tees, pin sets and the always popular First Turtle caps. and of course The Tee of The Week featuring Kevin's and Freddie's The Knight Watch Batman/TMNT smash up. This tee is available now until close of business on Sunday, December 11
Place your order before 6pm GMT on a Sunday and we'll custom make and ship your stuff the coming week – COWABUNGA!!!!!!
Check out the new site – COWABUNGA!!!!!  #TMNT #TeamEastman #FirstTurtle