Kickstarter – the Final 48 Hours and more treasures are revealed
That's right, this is it! 
THE FINAL 48 HOURS!
We've come an extremely long way since August 1st, and together have managed to hit the main goal of
$75K
, funding DRAWING BLOOD VOLUME 2
and making it a reality. We then went on to crush the
$100K
stretch goal, which gives all of you getting
DBV2
a
FREE
double sized
RADICALLY REARRANGED RONIN RAGDOLLS
comic! Now, in our
last 48 hours
we're racing towards the final stretch, the
$125K
goal which will unlock a
45+ page RRRR SKETCHBOOK by Kevin Eastman
himself, and be added to all of your pledges (
$25 and over
) for
FREE
!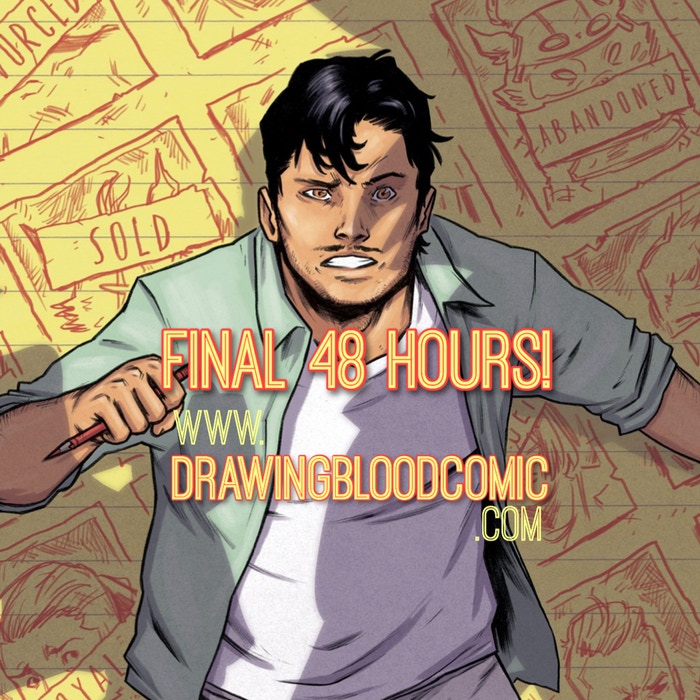 HELP US SPREAD THE WORD – FEEL FREE TO USE THIS AS YOUR PROFILE PICTURE!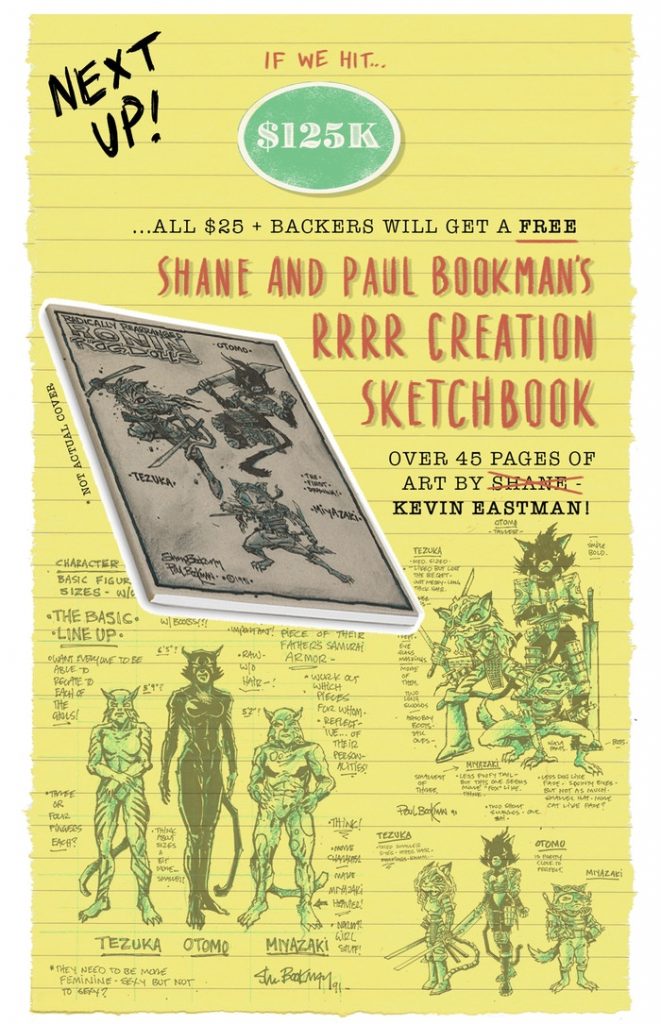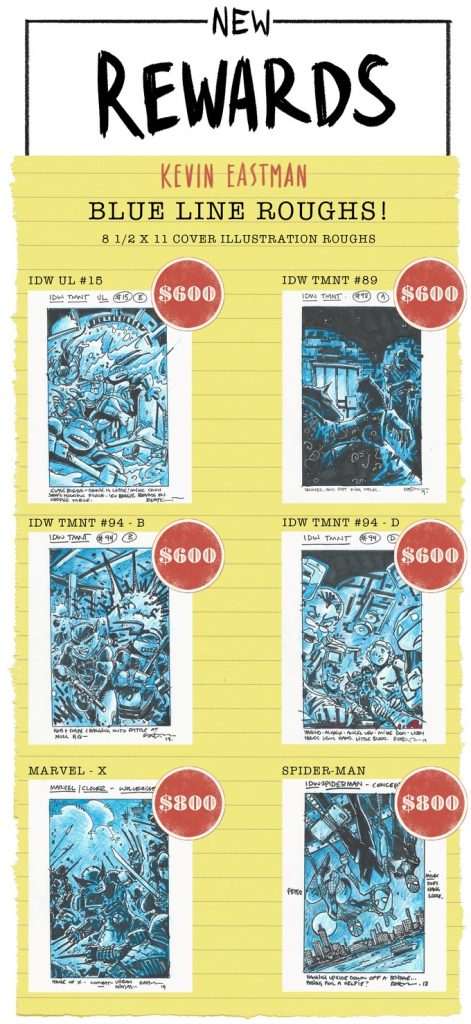 These are Kevin's original 8.5″ x 11″ blue line roughs for some of his most iconic covers like his MARVEL cover with Wolverine fighting a bunch of ninjas! Does it get any better than that? How about Spider-man, Miles and Gwen?? Incredible stuff, available now right on the Kickstarter page. 
Kickstarter only lets you choose one reward, so if you have already selected something you love and don't want to let go of, but would also like to grab one of the above items, all you have to do is create a second Kickstarter account. All you need is to have another email address. So simply sign out, and sign up with your new email and voila, you now have 2 accounts! Which also means you'll be getting DOUBLE the FREE stretch goal stuff as it's unlocked! Win win!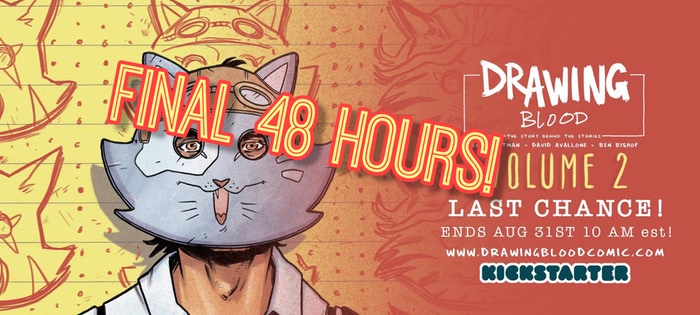 HELP US SPREAD THE WORD AND MAKE THIS YOUR FB COVER PHOTO!
That's all from us today! But in these last 48 hours, via our Kickstarter we will be sending out updates more frequently as we get closer and closer to that final $125K stretch goal! Please continue to help us spread the word! It's amazing how many emails we get each day from people who are only JUST NOW finding out about the Kickstarter campaign and DRAWING BLOOD VOLUME 2! Social media algorithms want to bury us, but we will not go without a fight! 
Once again, thank you all so much. We obviously couldn't have done this without you, and hope to KEEP doing it with you. We love creating these books with a community and fan base as passionate and supportive as you all, and we thank you for continuing on this journey with us. DRAWING BLOOD VOLUME 2 and the RRRR ADVENTURES comics are going to blow your socks off. We can't wait to get them to you.